Create A Better Life Style For You & Your Dog
Our Calming Furniture Protector is specially designed to reduce your pup's anxiety whilst allowing you to keep them where they feel most safe, next to you! The raised rim creates a sense of security whilst the premium ultra-soft fur keeps your dog cosy and protects your furniture!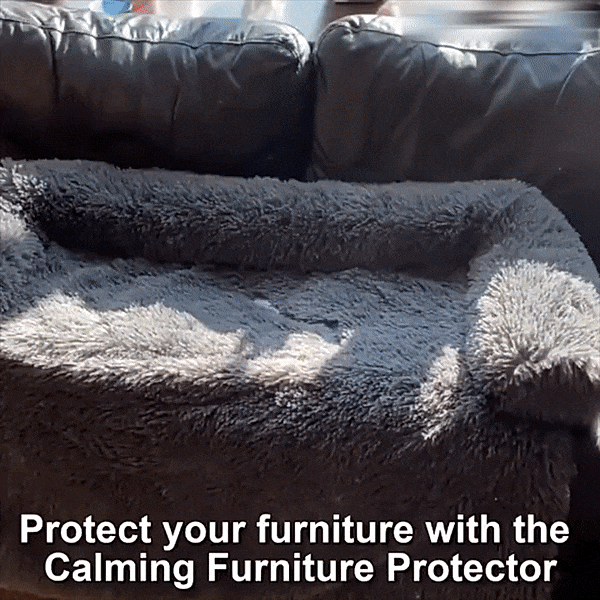 BENEFITS
✅ Prevents Tears & Scratches
✅ Removable & Washable Covers
✅ Hypo-Allergenic & Dust Resistant
✅ Protects Against Fur, Dirt & Smells
✅ Can Be Used On A Bed, Sofa, Floor, Or Car Seat
✅ Super Soft Fur & Extra Padding Inside The Beds
✅ Equipped With A Water-Resistant Liner For Your Peace Of Mind!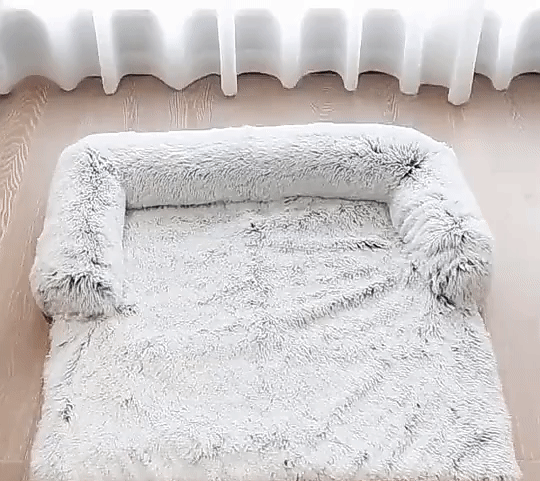 MORE BENEFITS & ADVANTAGES
⭐️ Super Soft Faux Fur
⭐️ Promotes Healthy Sleep
⭐️ Comfort & Non Slip Bottom
⭐️ Fast & Free Delivery Worldwide Wide
⭐️ 10,000+ Happy  Customers
⭐️ Risk Free - 30 Days Money Back Guarantee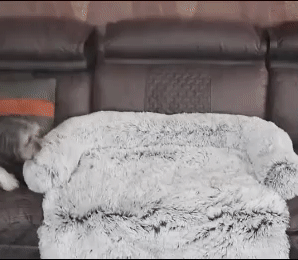 Protect Your Furniture -We designed with a genius water resistant liner that sits at the bottom. This protects your couch, bed, car or any surface from accidents that can occur and lets you rest easy knowing you won't need to clean up after your pooch.
Maximum Comfort - A combination of thick padding and dog-friendly materials ensures that your fur baby will always feel cozy and at ease every time they lounge or sleep on the sofa.
Easy To Clean - Our sofa protector is fully machine washable with a removable cover so you can quickly remove any mess and put it back before your dog has a chance to mess up your couch.
No-Slip Bottom - Our furniture protector has a non-slip bottom that stays fixed to any surface.
FEEL SAFE WITH A 30 DAY MONEY-BACK GUARANTEE!
We know you love this product as much as we do. In fact, if for any reason you're not completely satisfied, just return your DOG BED CALMING FURNITURE PROTECTOR within 30 days and we'll issue a full refund.