Does Your Cat Get Bored Easily?
The life of a cat is relatively short compared to that of a human. Since cats are part of our family, we can try our best to make them healthier and happier. Then this magic organ cat scratching board is very suitable for cats. It can not only prevent the cat from destroying the furniture, but also sharpen the claws for the cat. It can also exercise the cat's sensitivity.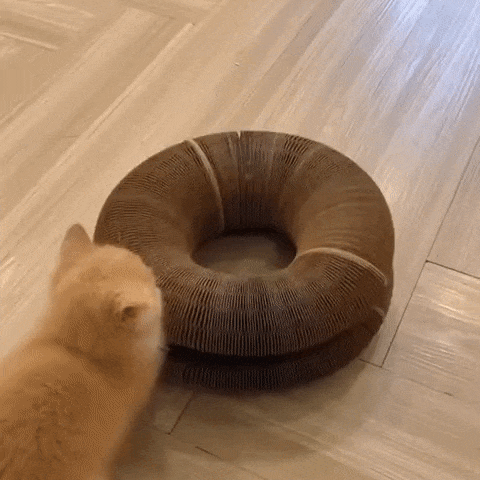 Relieve Cat Stress
1 in 3 cats show symptoms of anxiety and stress that stem from boredom. By providing proper stimulation, the Cordion can help reduce stress levels in cats, making them happier and healthier.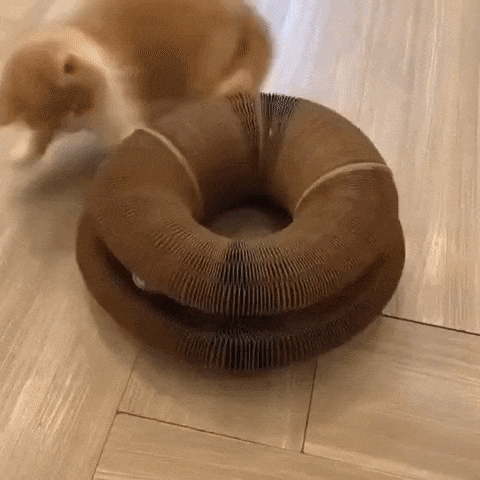 A Healthier Lifestyle
Cats are naturally meant to be active. In fact, being lazy can lead to issues like vomiting and obesity. The Cordion can entice the chonkiest of cats into a full-body workout in a matter of minutes.
Protect Your Furniture
This magic cat scratch board with two bells, cats will love to play with it so that your cat will not scratch your furniture; it can also be given to other friends with kittens.
Package includes
1*Happycat™ Magic Organ Cat Scratching Board
2*balls