Does your neck also suffer from long car journeys?
Car trips really demand a lot from your body. When you finally manage to close your eyes and rest, you will wake up with a stiff, sore neck and back ... That's all over! Our JourneyOn car headrest is now here!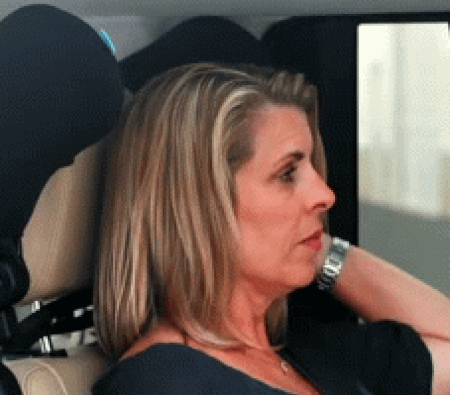 Take care of your neck!
How about if you could slumber in the car without waking up with a sore neck? Our JourneyOn car headrest is adjustable to ensure you the perfect fit and offers you soft and comfortable pillows to rest your head on!
Pure unobtrusive comfort
Stable, safe and soft , the headrest can simply be pushed to the side or removed when not in use . The thick memory foam makes every trip a pleasure and the mesh pillowcase is easy to clean.
No more neck pain: Order your JourneyOn car headrest today!
The cushions can be adjusted at a distance of up to 27 cm . They can be lowered and rotated and can be mounted on a headrest with rods .
Specifications:
Size: 36 x 20 x 11 cm
Color: black
Fabric: mesh
Kit contains: car headrest, 2 lever end caps, tool kit, manual