TUC ™ 5-in-1 Multifunctional Commercial Meat and Vegetable Cutter & Grater

Diversified functional design, super convenient to use
🥔 Safer Unique design keeps your hands from getting close to the built-in blade, making this tool the safest choice for expert slicing. You can do all the cuts of a standard mandolin, but in a safer way!
🍎 Versatile
blade provides flexibility to easily cut, slice, chop, chop fruits and vegetables of all shapes and sizes.
Like potatoes, you can make them in wavy or normal slices, strips, or mash easily.
Safe, versatile and time saving! ! !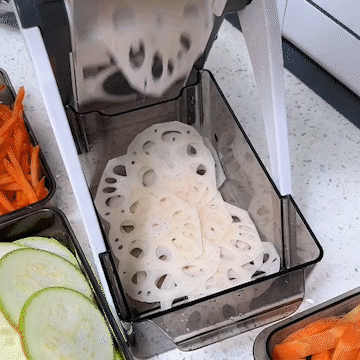 🥕 Save time and effort
Compared to traditional blade slicing, the ultra-sharp stainless steel blade
can help you shorten the preparation time
.
This tool easily chops or slices vegetables and fruits.
Perfect slices every time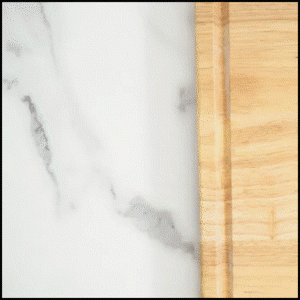 Slicing, cutting, mashing, grinding, etc.
🥒 EASY CLEAN The
compact design
folds up for easy storage, while the included brush eliminates buildup on the blades and the food collection container keeps the countertop clean.
🍅 High quality
mainly made of ABS material, BPA free, non-toxic and tasteless, easy to clean.
No harmful substances are produced, you can use it with confidence.
🧅
Versatile Vegetable Tool is designed to chop a variety of foods such as onions, potatoes, mushrooms, cucumbers, carrots, tomatoes, ginger, garlic, cheese and more.
Features of vegetable shredder machine: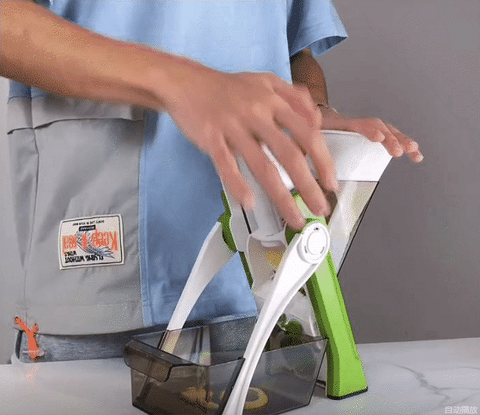 Safer
.
Equipped hand guards keep your hands from getting close to the built-in blade, making this mandolin the safest choice for expert slicing.
Versatile
.
It offers over 30 slicing options for perfect slices 1-8mm thick, as well as shredding, matchstick and dicing options.

Less mess and easier to clean
There is no mess and you can have fruit and vegetable slices ready in no time.
Continue to create slices without cleanup;since TUC
™ is
Dishwasher safe!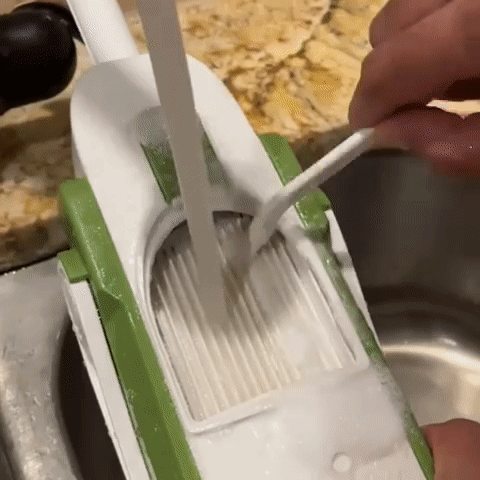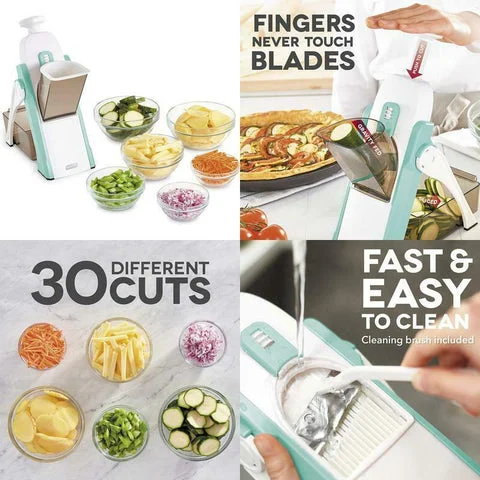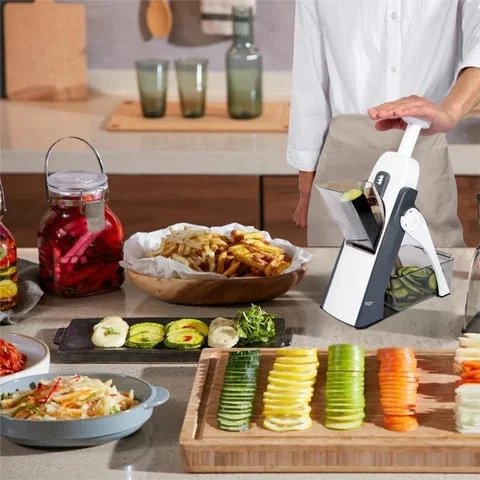 "A nice kitchen helper"
"Great product, safe design."
"Express 100% recommended"