No more tolerate of your jewelry getting tarnished!
Jewelry Cleaner restores a sizzling and brand new look effectively in 1 minute.
Cleaner safely cleans all kinds of jewelry materials such as diamond, silver, and gold.
The ammonia-free solution allows a deep clean without harming your jewelry.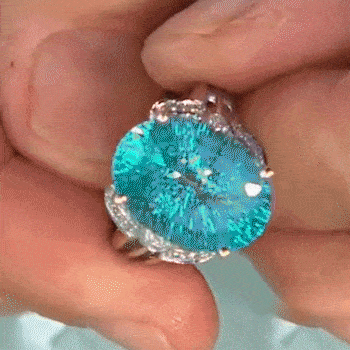 MAIN FEATURES
► Dazzling✨
Designed to not only clean all kinds of jewelry but also to make them sparkle in minutes and look good as new again.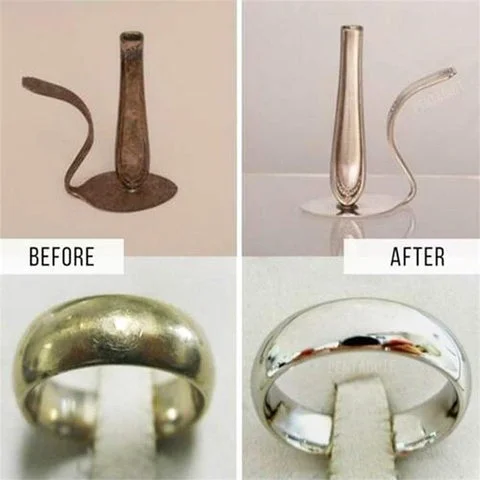 ► Non-Toxic Solution✨
Formulated with chemical-free ingredients that are safe to use and biodegradable. Ammonia-free and does not contain harsh chemicals that will not damage your jewelry and other surfaces.
► Universal Use✨
Used on a variety of jewelry types in cluding gold,palladium,diamonds,soft and porous stones,and more.
► Long-Lasting Shine✨
Keeps your jewelry tarnish and stain-free that can last for long time.
► Easy to Use✨
Simply apply the jewelry cleaner on your item directly and wipe it before rinsing with clean water and buffing.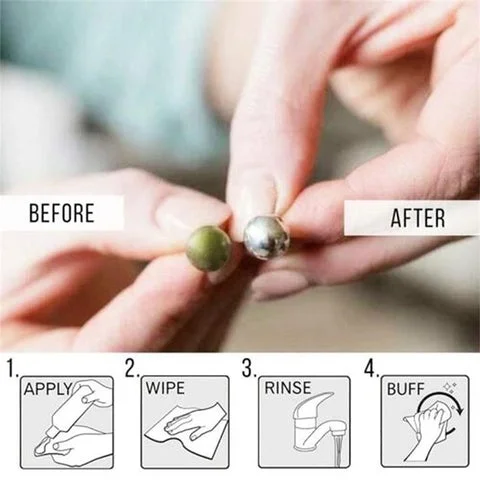 SPECIFICATIONS
NET: 30ml
Material: Detergent
Height: 18cm
Package Included: 1* Jewelry Cleaning Spray
Function: Leaves jewelry looking shiny and clean again
Suit for: Silver, Silver Plate, Gold, White gold, Platinum, Diamonds, and Gemstones